Dried leaves in your garden
PLANNING TO BURN THOSE DRIED LEAVES…. THING AGAIN
Dried leaves in your garden
As mulch:  Mulch is compost or any material used to preserve the nutrients in soil and helps plants grow better.  Leaves make excellent mulch for use with your home grown balcony plants (flowering or show plants). They help lessen the growth of weeds, retain soil moisture,   maintain lower soil temperatures in the summer,   protect against varying temperatures.  They also make a good addition to your compost pile along with good manure.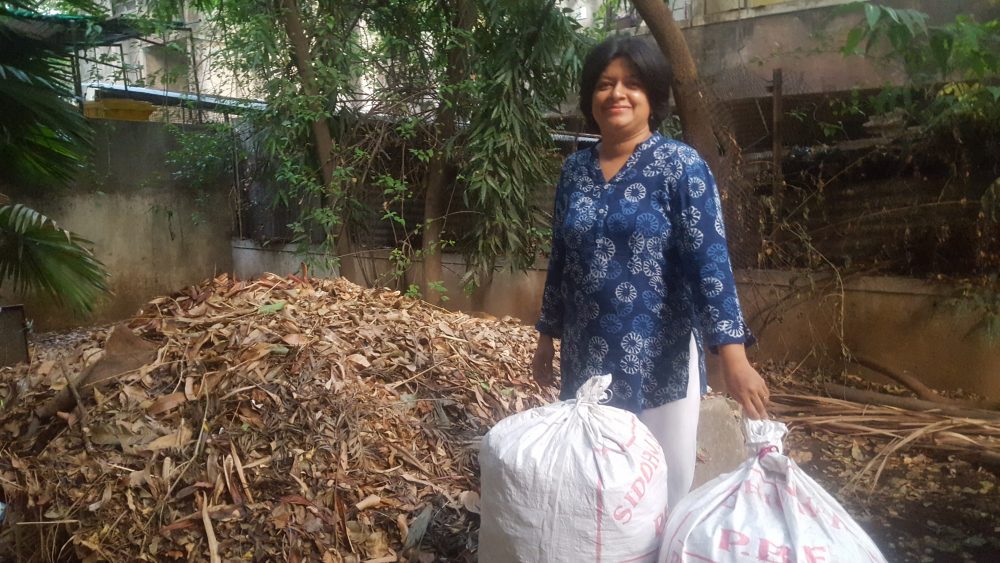 Aditi Deodhar, environment conscious and a software consultant have launched a forum called "Brown Leaf" in Pune in 2016, through which they have ensured converting of dried leaves to mulching and composting instead of burning.  She has been able to gather more than 5000 bags of brown leaves.  Imagine the amount of pollution she has been able to STOP.
Trees shed leaves to conserve water.  The fallen leaves form a protective layer on soil which inturn conserves moisture in soil.  Decomposition occurs during monsoon or during extra watering of plant is done.  It takes about six months to create a compost, but once done; imagine how healthy the plant will be with this organic compost!!!  And above all , imagine the levels of carbon accumulation due to burning of leaves have been avoided.  "The method of using brown leaves to make compost allows us go very close to the natural process", says Aditi.  She is clear about not creating a parallel system for utilizing brown leaves with Pune Municipal Corporation (PMC).  But PMC donot have enough capacity to dispose all the dried leaves.  She is planning to set up four metal composters in her lane by working along with PMC Staff.